Strawberry Cupcorn Unicake Free Wifis
(last word pronounced Wî-fē's), was an installation that occurred in March of 2018 at Morgantown, West Virginia's Arts Monogahela space. The project was a collaboration between students at the Mountaineer Boys and Girls Club (an after school program) and members of The Bench: an Artist's Collective. Bench members conducted a series of weekly lessons at the Club, introducing students, from 2nd to 6th grade, to installation art by the likes of Sarah Sze. The project culminated in a public exhibition of their own installation. Lessons began with the construction of a Sze-esque installation with classroom materials, and continued for 9 weeks to cover research, journalling, show design, critique, making invitations, final installation at the Arts Mon Space, the opening, and a reflection. In the video above, the students describe the thought processes behind their work.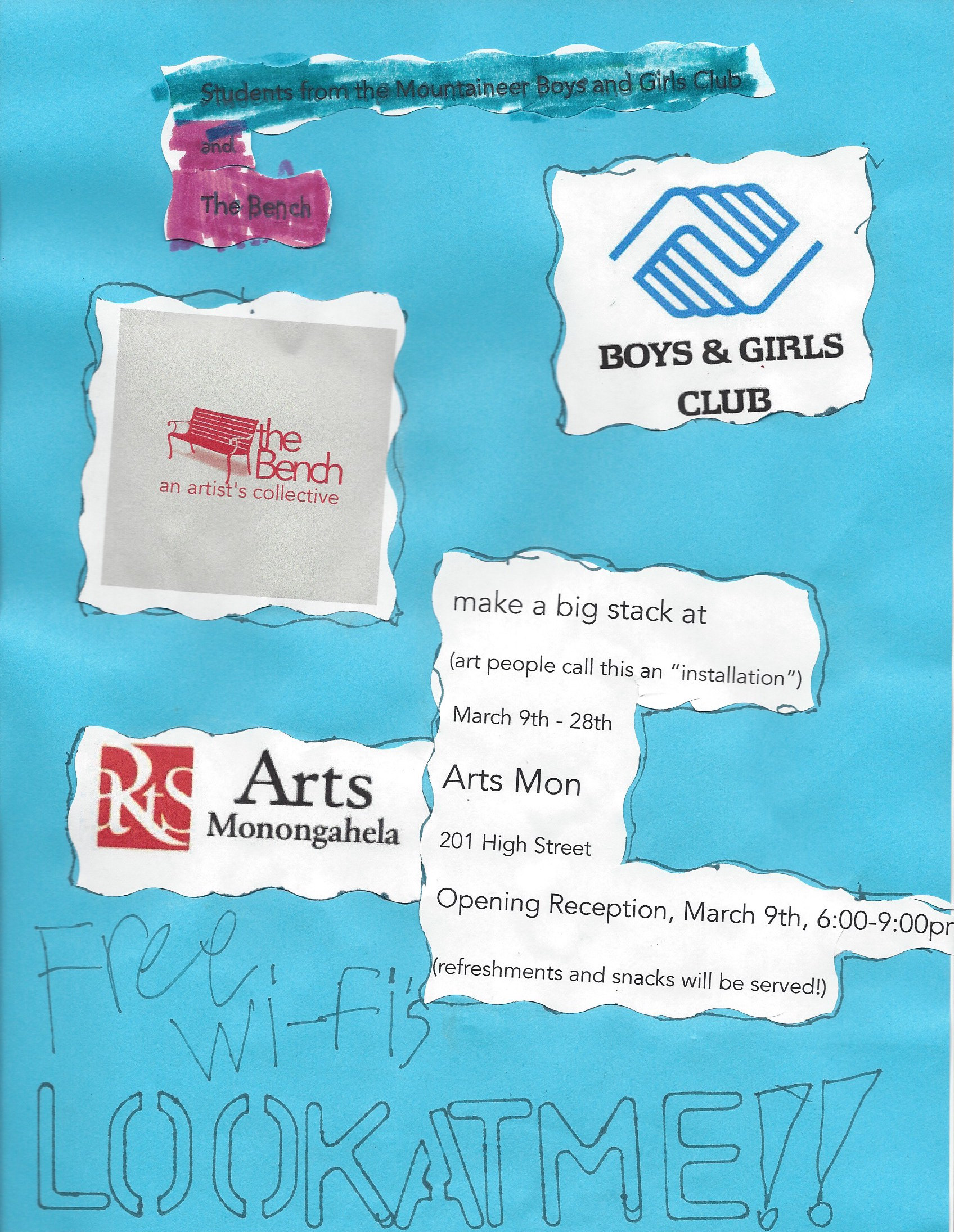 Posters created by Mountaineer Boys and Girls Club students and Bench members for Strawberry Unicake Cupcorn Free Wifis at Arts Monogahela.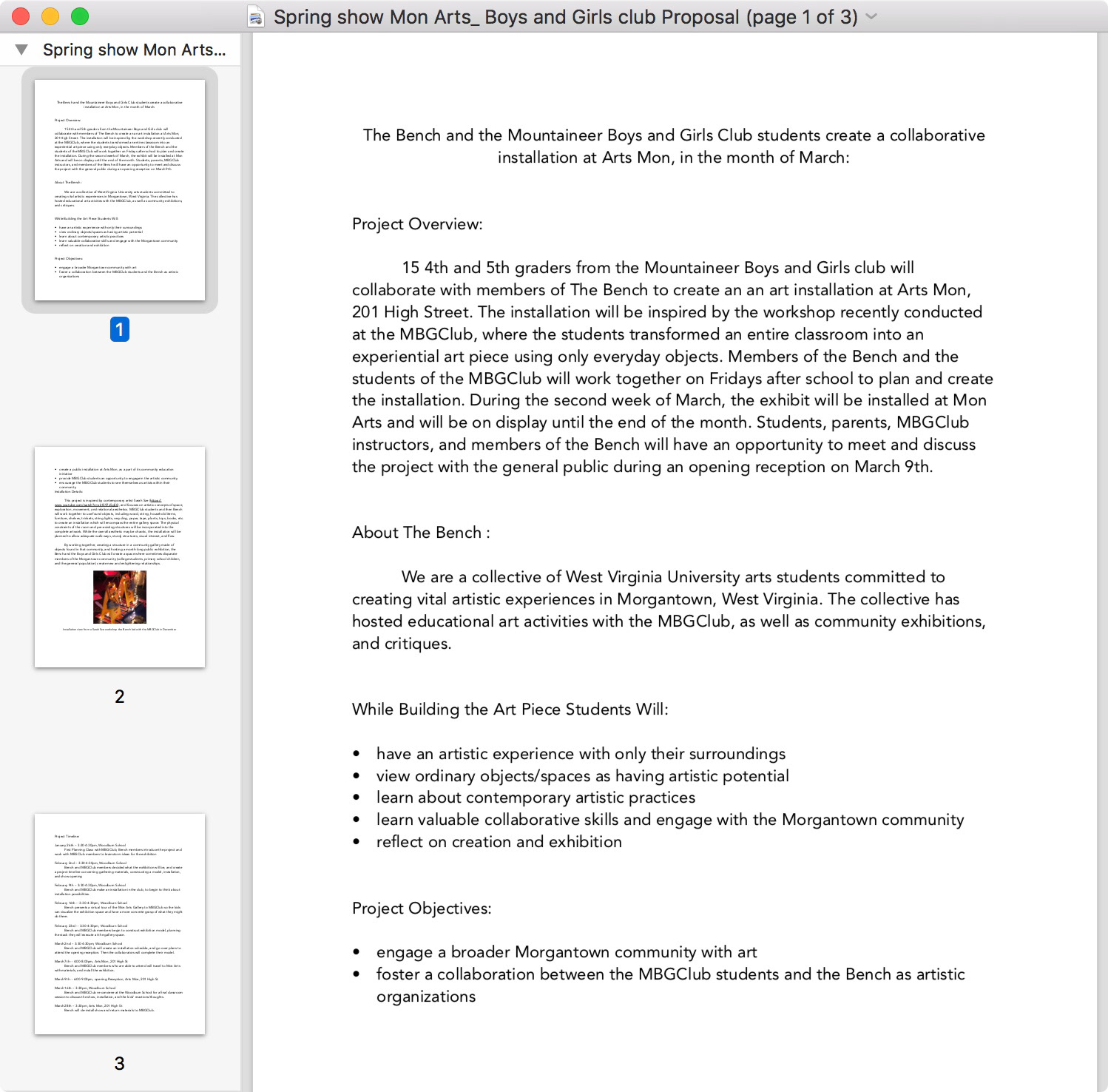 Proposal for the show at Arts Monogahela, drafted by Bench Members, following the first lesson with Mountaineer Boys and Girls Club students given to both directors of the gallery space and the after school program.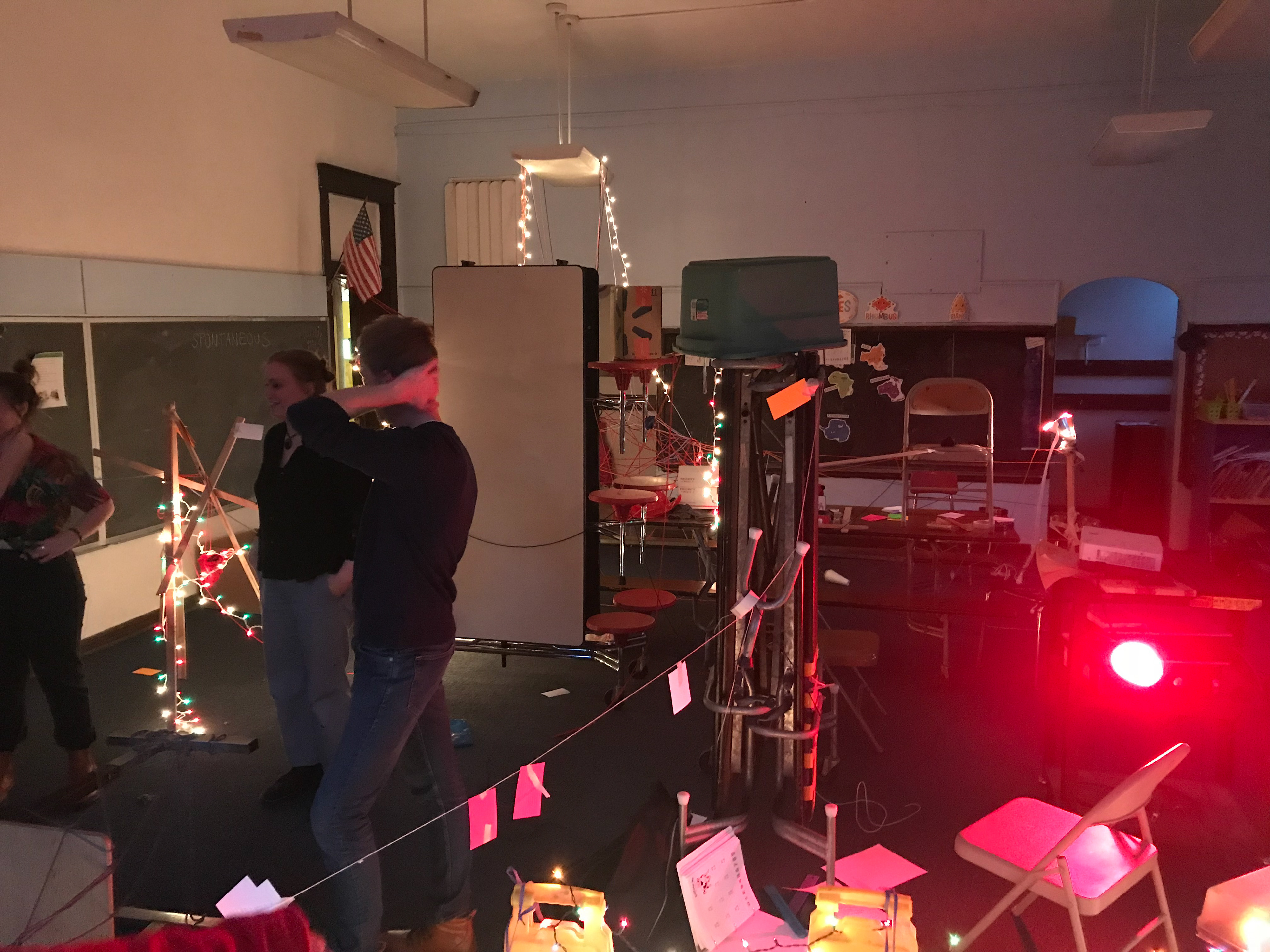 Photos from our first lesson with Mountaineer Boys and Girls Club Students of an installation created out of materials found in the classroom.
Thanks to 
Buck,
Mia, 
Sarah,
Ineke Knudsen, lesson plans, weekly teaching, installation
Patrick Bayly, proposal, weekly teaching, installation
Avery Williams, weekly teaching, installation
Lou Richardson, weekly teaching
Leah Pendley, installation
Andrew Rabee, MBGClub director
Kelly Keifer, MBGClub treasurer
and the MBGClub volunteer instructors